Debbie and Mike's
Hawaiian Cruise




**Did you know this ship is over 3 football fields long?
This is the island route taken by the Diamond Princess. The part you don't see is four days of cruising
to get from Los Angeles to the island of Muai. I later learned the last route of the season, which
we were on, was backwards from the published route around the islands. We came in from
Los Angeles and on the way back stopped at Ensenada, Mexico.
Four days of ocean cruising.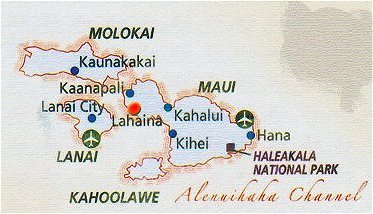 Our first stop was the city of Lahaina, on Maui. We took a bus tour up to the crater of Haleakala Volcano.
[Take the tour]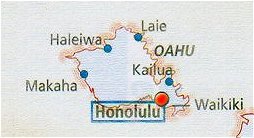 This is the heavily comercialized island. Even so, a trip to the Polynesian Culteral Center, their luau, and the evening show is well worth the trip.

[Take the tour]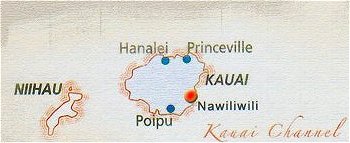 Kauai is the oldest of the Hawaiian islands, but it seemed to be the least commercialized. We attended a luau with a more local flavor and renewed our marriage vows at Smith's Tropical Paradise.
[Take the tour]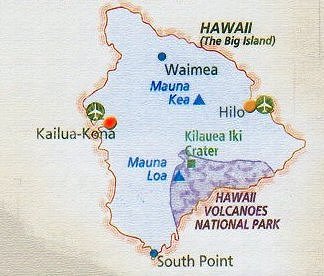 Our first stop on the Big Island was at Kona, famous for their brand of coffee. A catamaran sailboat ride and snorkle trip filled up our day here. I bought a disposable waterproof camera for these pictures, then learned the tour guide was selling refillable cameras that you did not scrap when used up.
[Take the tour]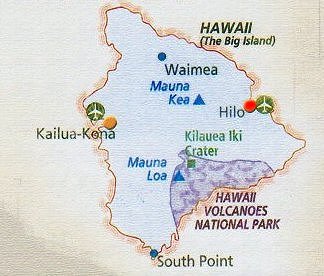 Same island, next day. The volcano was active enough, putting sulphur in the air, to have them close the national park and cancel all ground tours. There was no doubt about the claim because you could smell it. Fortunately, our tour this day was in a helicopter.
[Take the tour]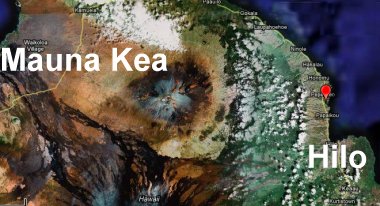 Also on the Big Island, as the locals call it, is the Hawaii Tropical Botanical Garden. While there, Deb said "This it the Hawaii I was expecting to see." The little red dot is the location compared to Hilo. This side of the island typically gets 11 FEET (!!!) of rain a year.
[Take the tour]
To get more detail about the gardens and trails, visit their website (http://www.htbg.com/) and take the Garden tour.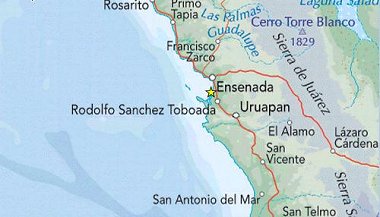 Our last stop before returning to Los Angeles, apparently to meet some sort of government regulation. Visit Ensenada, California, Mexico and you are in wine country. We toured two wine making operations and received from both some complimentary bottles of wine. We ended up buying some of the wines we tasted as samples.
[
Take the tour
].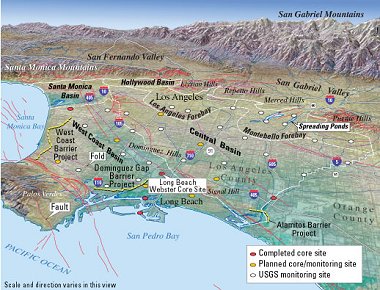 We finally returned to Los Angeles. Here we had a "mini-vacation" with a visit from an old friend. Ron and I knew each other for 10 years, but had never met. He took us to Hollywood Hills and Santa Monica Beach, to name a couple of sights.
[
Take the tour
]